Join the MWLUG for their Summer 2019 Conference and enjoy the largest user group in the country! The MWLUG Summer 2019 Conference will take place at St. Olaf College in Northfield, MN from June 18th, 2019 through June 20th, 2019.
#1: Sessions
With nearly 60 sessions covering Human Capital Management, Enterprise Financial Management, Supply Chain Management, Technical, and General tracks—including CloudSuite FSM & HCM show and tell. You'll have plenty of opportunities to learn and network during this conference! Opening session will be held on Wednesday morning, June 19th, including important updates from Infor. To view the agenda, click here.
Speaking of that CloudSuite FSM and CloudSuite HCM show and tell demo track, the Midwest Lawson User Group, in partnership with RPI Consultants, are providing a day of show and tell.
Topics on Tuesday, June 18th, include:
Infor BI/Birst with a Touch of Strategy - see Birst and the "In-Line Analytics"
Infor CloudSuite™ HCM (Human Capital Management aka HR & Payroll)
Infor CloudSuite™ FSM (Finance & Supply Management aka FIN & SCM)
For more information on the RPI show and tell day, click
here.
#3: Trivia and Networking
Join us Tuesday evening for an informal networking reception in the River Side Room of the Archer House in downtown Northfield. Relax with peers while enjoying appetizers and cocktails as we gear up for two spectacular days of conference sessions, networking and fun. The Archer House is located at 212 Division Street, Northfield, MN. Stay for the trivia contest, show your smarts for prizes and stick around for the laughs! Trivia night will be hosted by RPI Consultants Senior Technical Consultant, Jeff House, a professional trivia host every week in the Tampa Bay area!
#4: Welcome Reception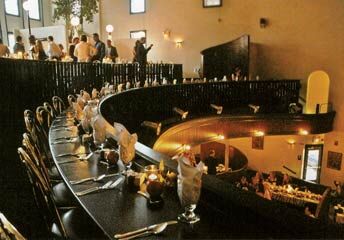 The Grand Event Center is once again the site of this year's MWLUG reception. The historic Grand building in downtown Northfield has been restored to resemble the original theatre that it was in the early 1900's. Join us for fun, food, drinks and some surprises at this premiere event location! Prizes will be given away! Located just 1 mile from St. Olaf in downtown Northfield.